Drive Electric Campaign
Brand Strategy, Visual Identity Design, Digital Strategy, UI/UX Design
Designing for a 100% electrified transportation grid.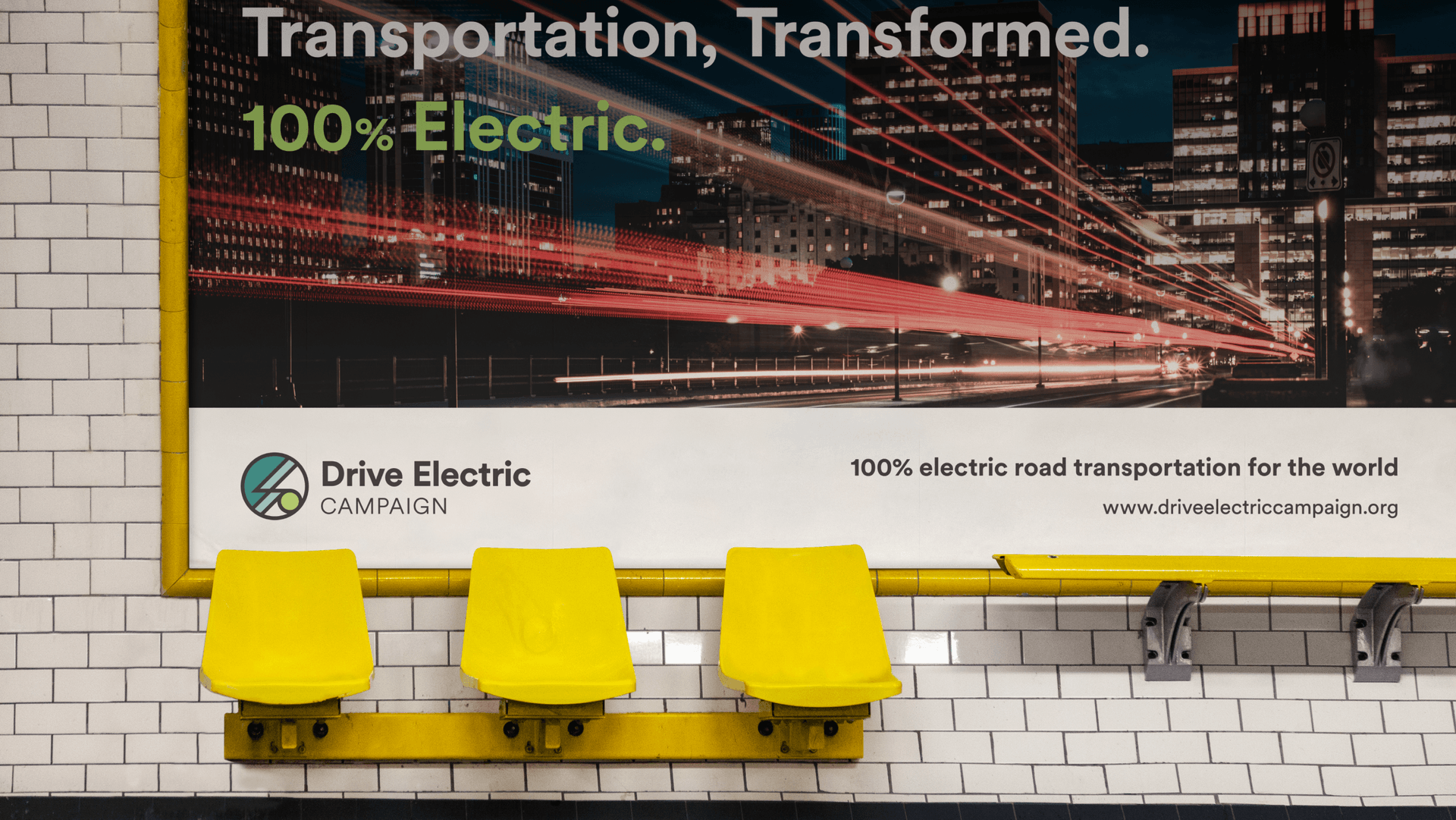 Designing a new brand to help the world move towards 100% electric road transportation.
Drive Electric is the campaign to end the polluting tailpipe and accelerate the global transition to a clean transportation future, delivering massive benefits to the climate, health, and the economy.
Niftic Agency was approached by the Drive Electric Campaign team to develop a comprehensive brand identity & digital experience to effectively communicate the campaign's vision, strategy, and impact. With such an ambitious mission, the brand needed to combine factual evidence and reasoning with future aspirations to encourage immediate action.
Based on our research and findings, we identified three key areas that the Drive Electric brand needed to address: education, motivation, and inspiration. To visually communicate this message, Niftic designed a look and feel aligned with the design language and guidelines of ClimateWorks Foundation to bring history and trust into the brand, and a logo mark that incorporated an electric bolt to symbolize the campaign's focus on clean energy.
To meet the campaign's digital strategy goals, Niftic designed a website with a clean and modern aesthetic that focused on usability. The homepage features prominent messaging and key information for user education. We helped launch the site with a custom engineering solution to help the campaign expand resources and content easily.
An additional $300 million in funding announced at the TED Countdown Summit will be used over the next 5 years to support the transition to electrification. This funding helps the campaign cross the halfway point of their $1 billion goal to support achieving 100% zero-emission road transportation. Explore the talk from the TED Countdown Summit stage with Chris Anderson, Head of TED, and Dr. Monica Araya, notable electrification advocate and respected global adviser on mobility, climate, and energy.
Client
Drive Electric Campaign
Discipline
Brand Strategy
Visual Identity Design
Digital Strategy
UI/UX Design
Share project
We created strategic visual alignment between Drive Electric Campaign & Drive Electric Campaign, serving to give trust and credibility, as a well-respected organization.
Learn about this project's strategy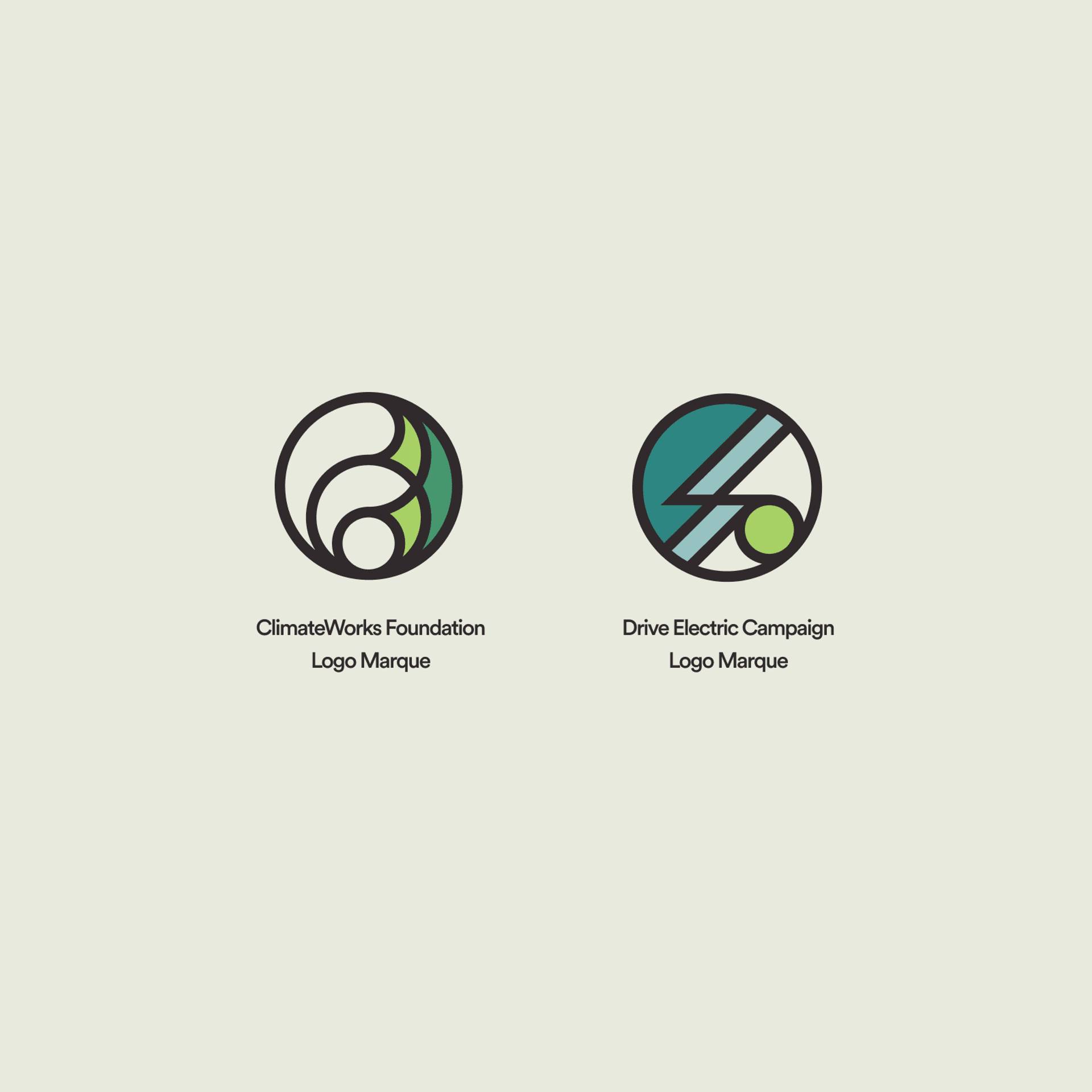 The new Drive Electric Campaign is inspired by the ClimateWorks Foundation Brand.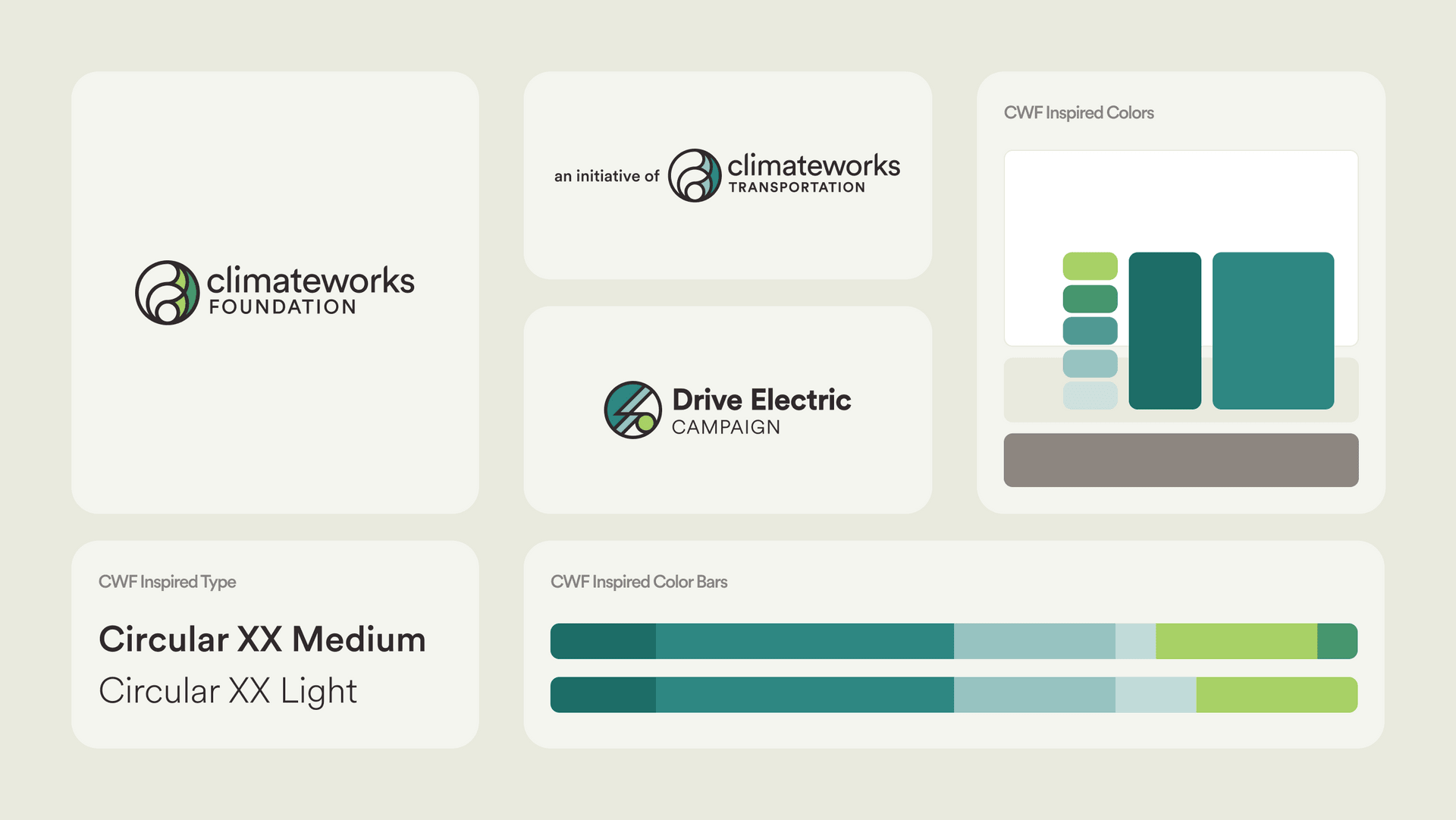 Varying brand elements such as Type, Colour Palette and designs elements inspire the new Drive Electric Brand.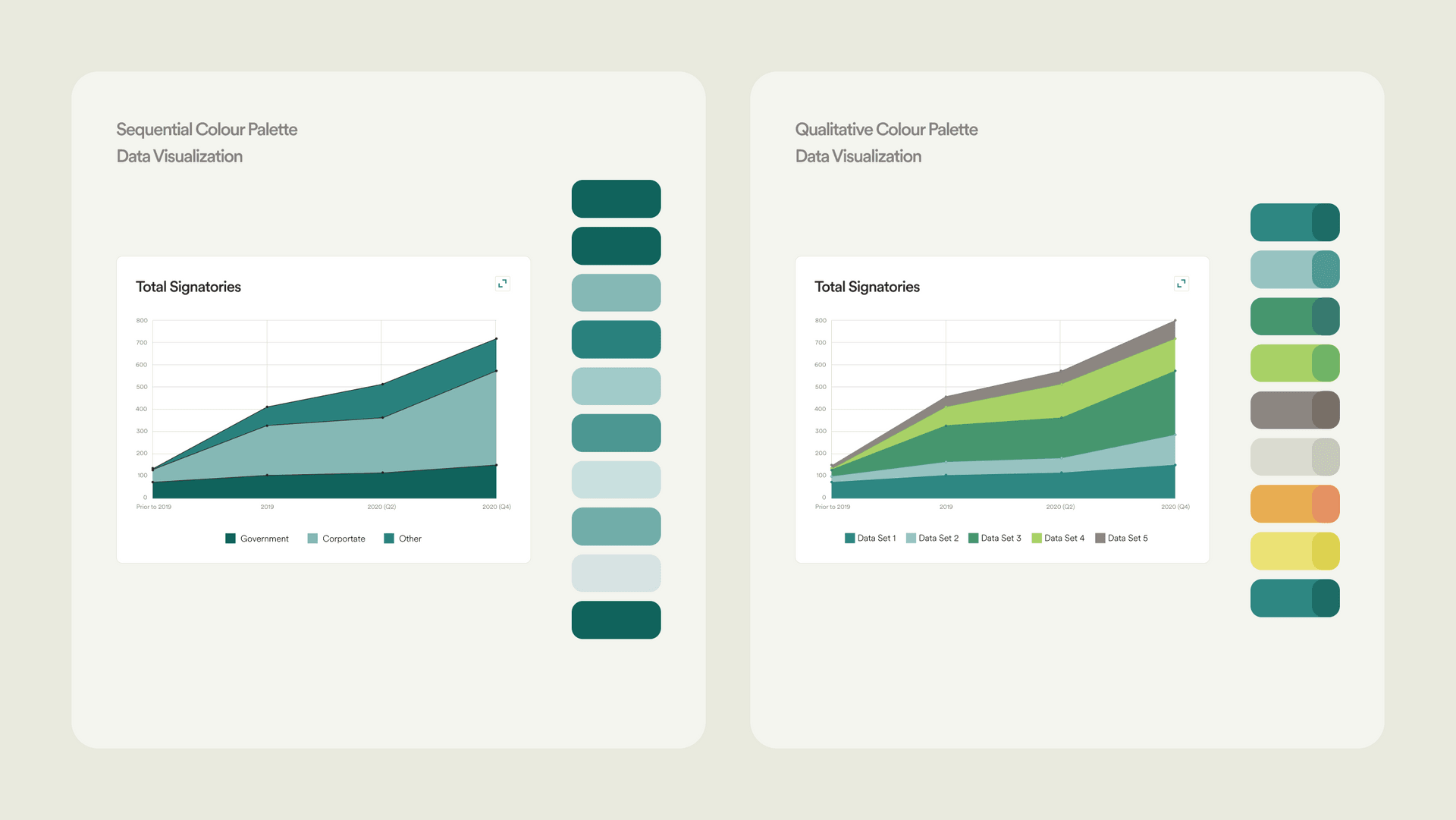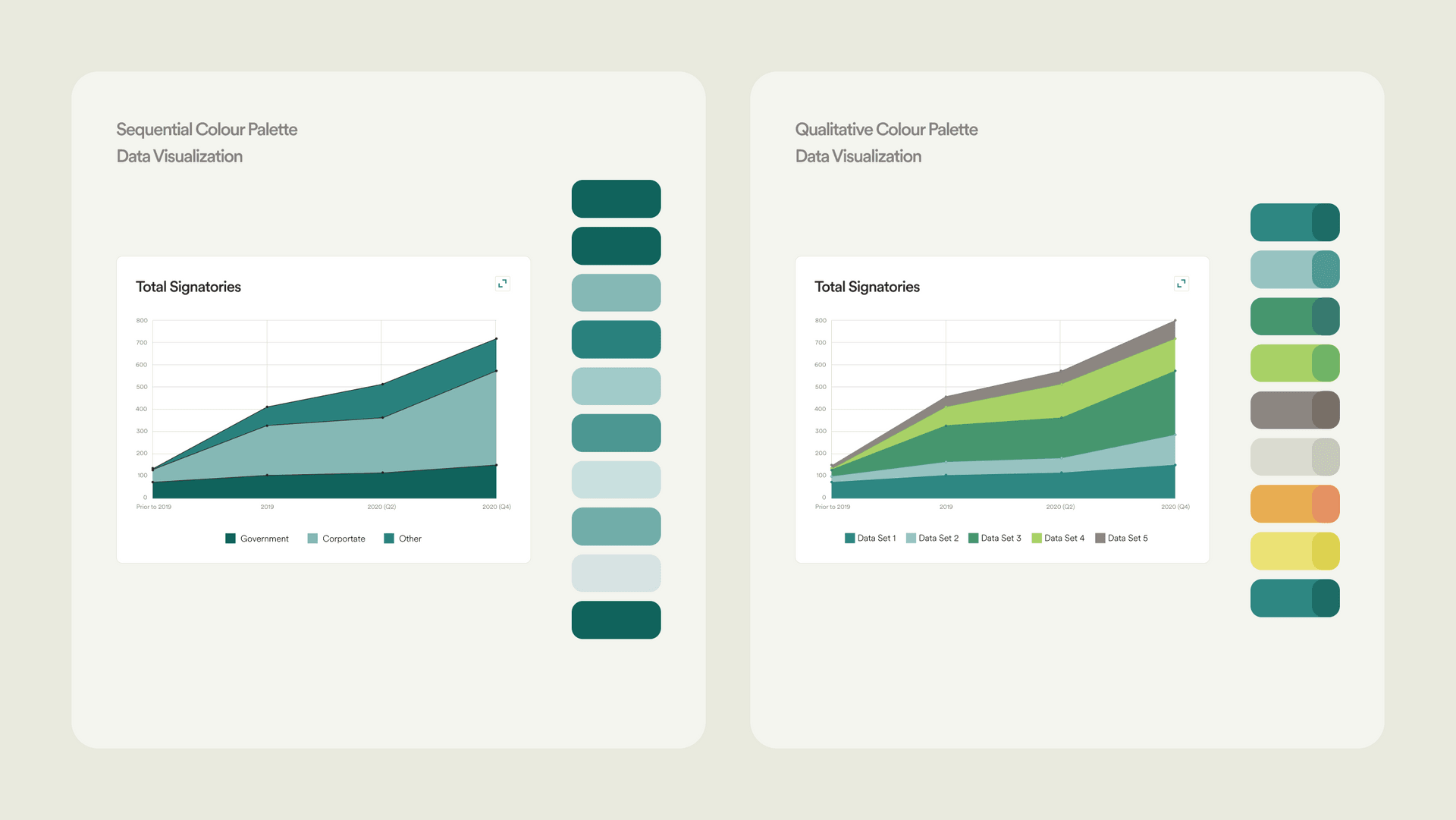 Comprehensive brand guidelines to steward brand execution going forward.