Venture For America
Brand Strategy, Messaging Strategy, Visual Identity Design, Digital Strategy, UI/UX Design, Engineering
Designing a brand for America's future leaders and entrepreneurs.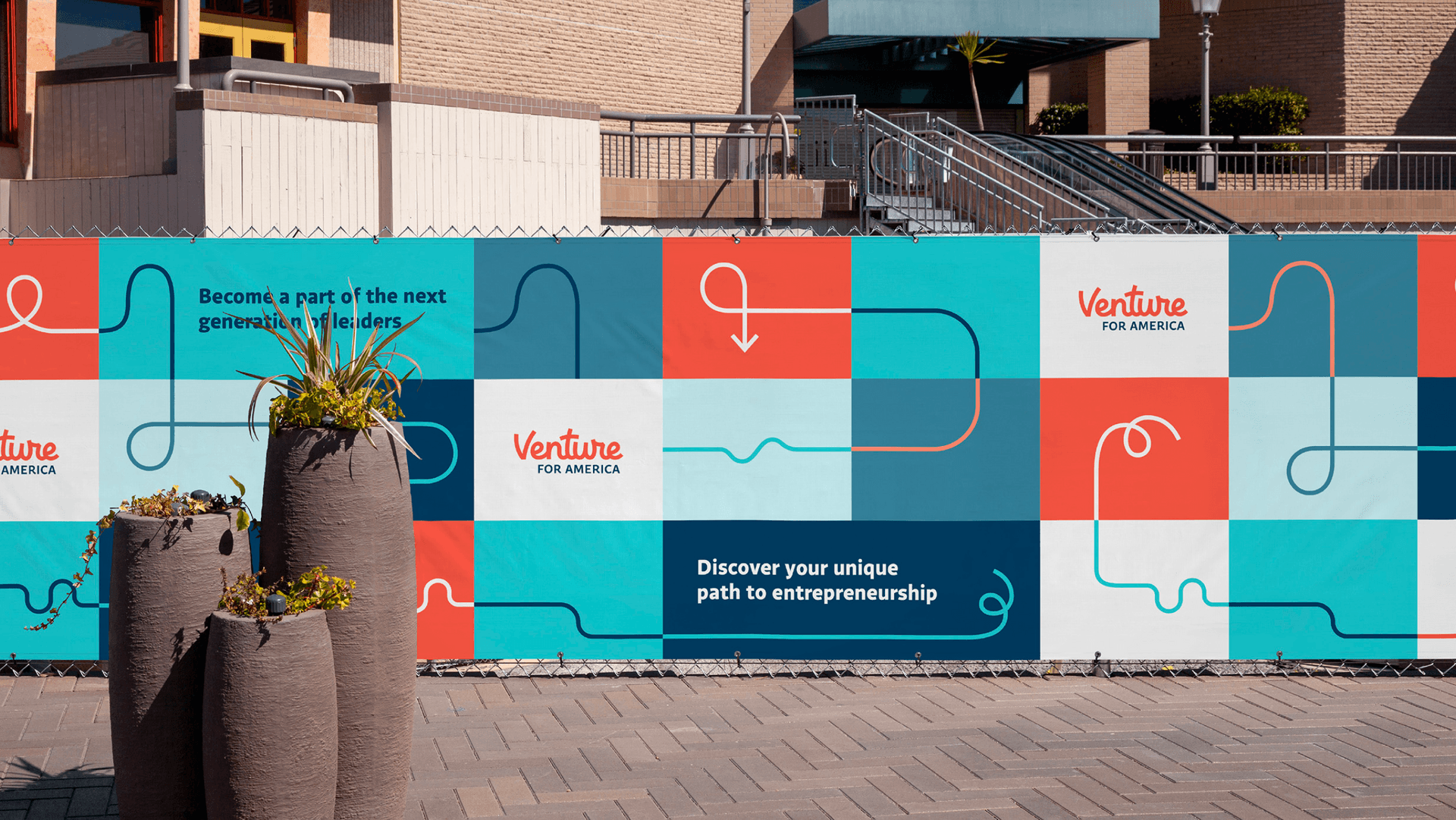 About to celebrate its 10th trip around the sun, Venture for America has built a national movement to empower recent college graduates as our cities' future leaders and entrepreneurs.
With their eyes on the next ten years and greater long-term success, the nonprofit seized the moment to evolve its brand, strategy, and digital presence. Niftic hit the ground running alongside Venture for America's leadership, in a comprehensive strategy phase - conducting interviews, focus groups, workshops, and research to surface the core priorities, needs, and opportunities afforded by the upcoming brand and website refresh.
Articulating the commitment and enthusiasm to Venture For America's mission
Our strategic positioning pointed the new brand in a direction that effectively articulated the organization's palpable energy, unwavering purpose, and dedication to diversity and inclusion initiatives. To infuse the brand's conviction into each touchpoint, we carried our strategic pillars into a messaging platform to guide internal teams and partners and empower Venture For America to carry forward and expand the brand with clarity and consistency.
The updated brand allowed us to showcase the truly unique community and network Venture For America provides, and reimagine how potential fellows experience and navigate post-graduate opportunities and growth.
Creating a visual foundation
To emphasize the unique connections and personalized pathway or Venture of each Fellow, we created a custom monoline treatment of the keyword 'Venture' making the logo a memorable and recognizable feature of the brand.
Paying homage to the work and brand equity Venture for America has built over the past decade, we opted to maintain the mostly red, white, and blue palette - infusing a unique twist of colours that balance the energy and vibrancy of the organization with the valuable work in each VFA city.
Venture for [you]
While the mark has the strength and energy to stand alone in a sea of partner logos, we also reimagined how the logo could be used throughout the brand in a unique, unifying way. We created the mark in such a way to empower VFA cities, initiatives, and events to utilize a flexible, custom variation of the main wordmark - adding a personal touch to the work done at a local level while maintaining the core mission, focus, and brand promise.
We infused the monoline treatment originating from the wordmark throughout the brand - to weave together ideas, messaging, people, and places all within the Venture for America brand. We utilized this treatment to signify the distinctive pathways and strong connections, to add context and local representation, and to provide visual indication and a tool for content flow.
Client
Venture For America
Discipline
Brand Strategy
Messaging Strategy
Visual Identity Design
Digital Strategy
UI/UX Design
Engineering
Share project
The logo reflects key brand attributes, illustrating an organization that is energetic, purposeful, and inviting.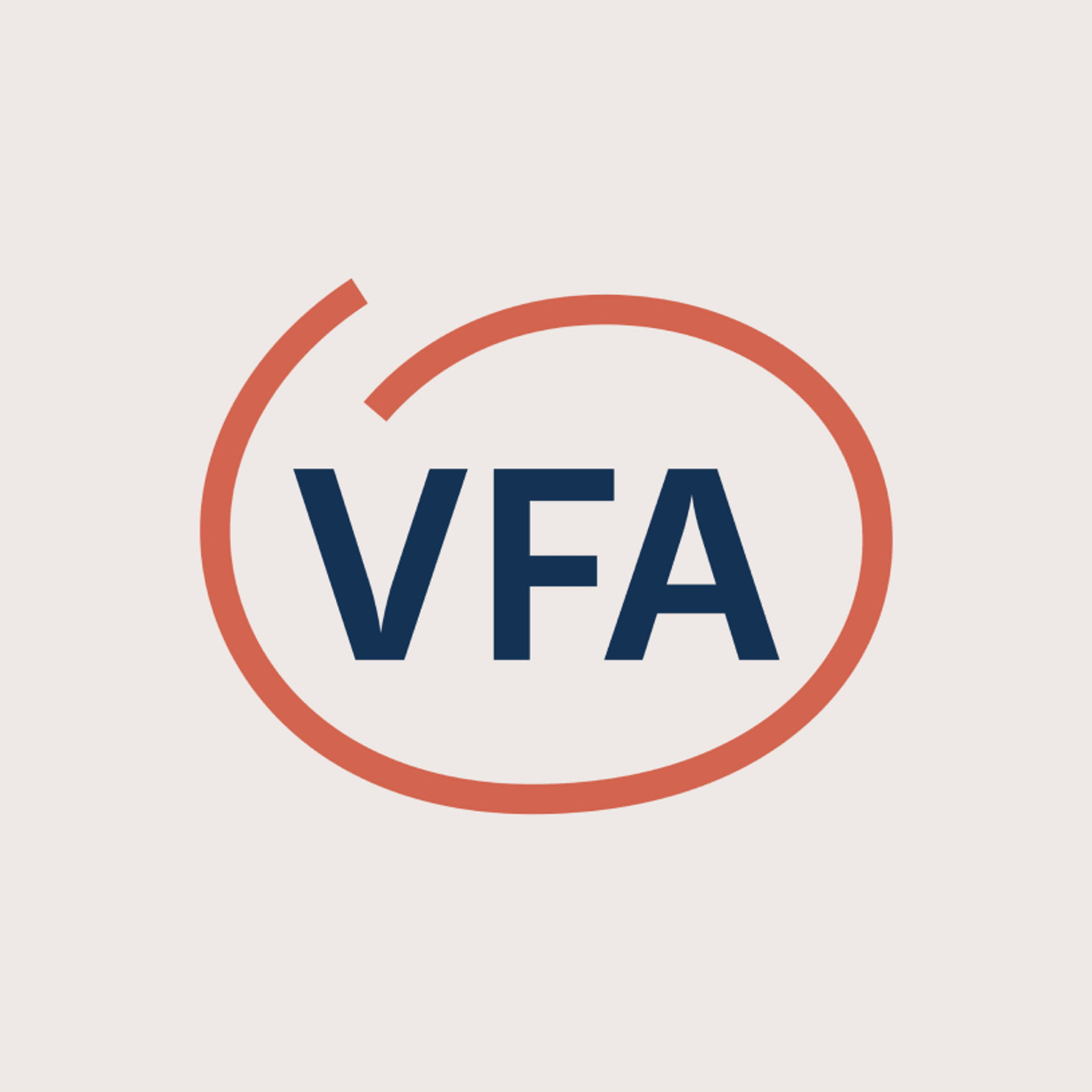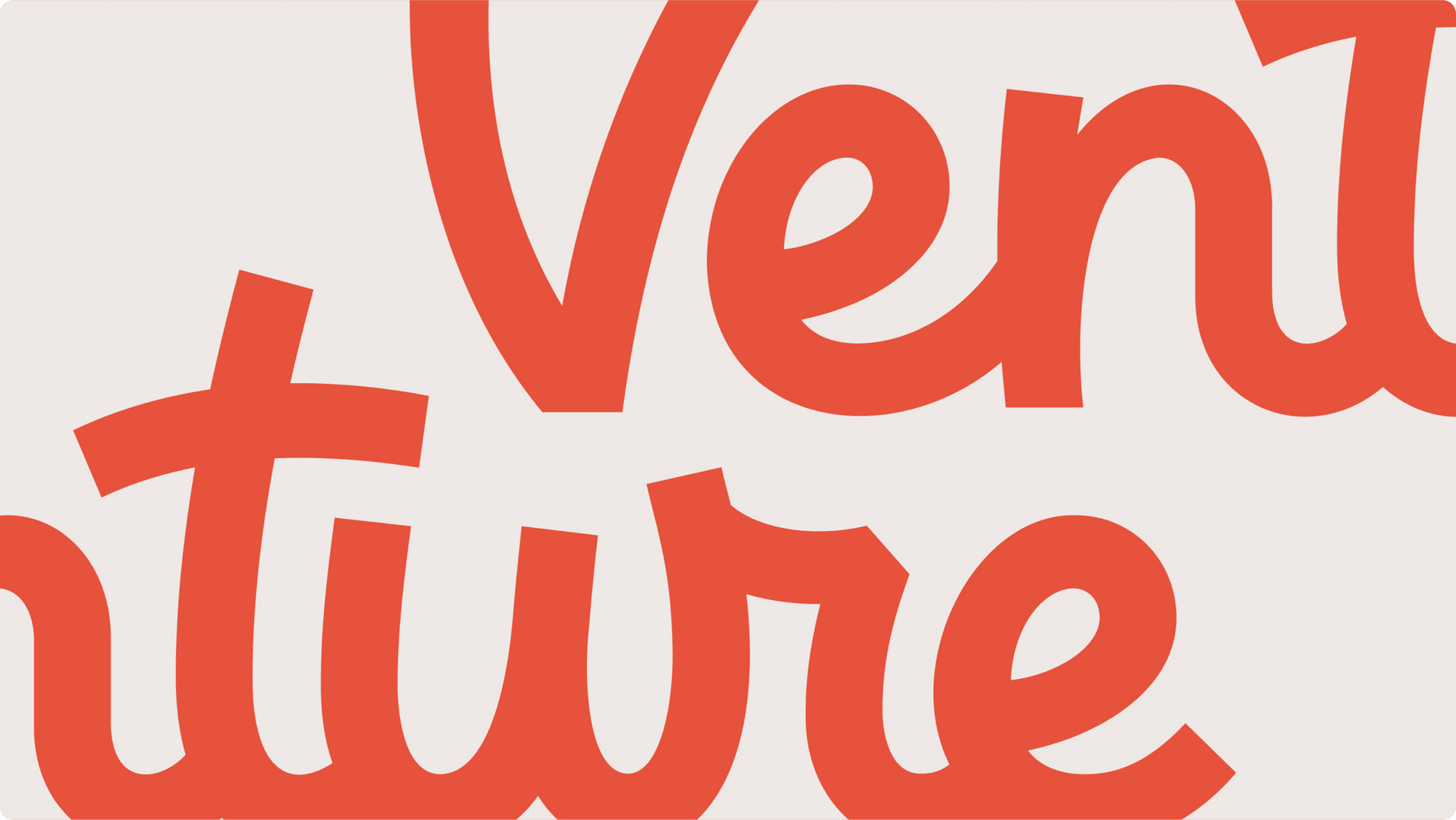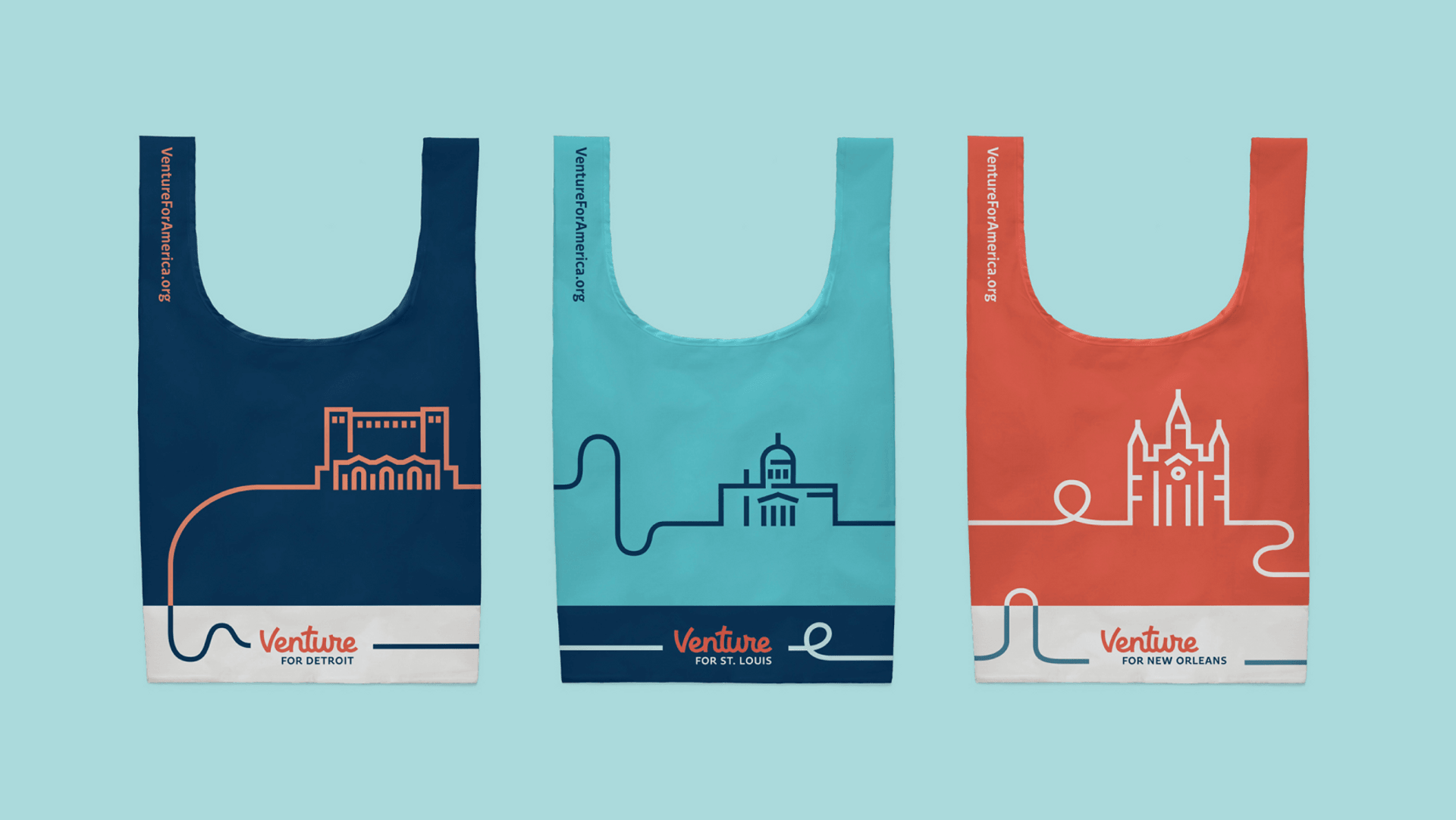 Bold, saturated colors for a lively palette that's full of energy and contrast. This palette is a fresh, optimistic take on the classic American red, white, and blue.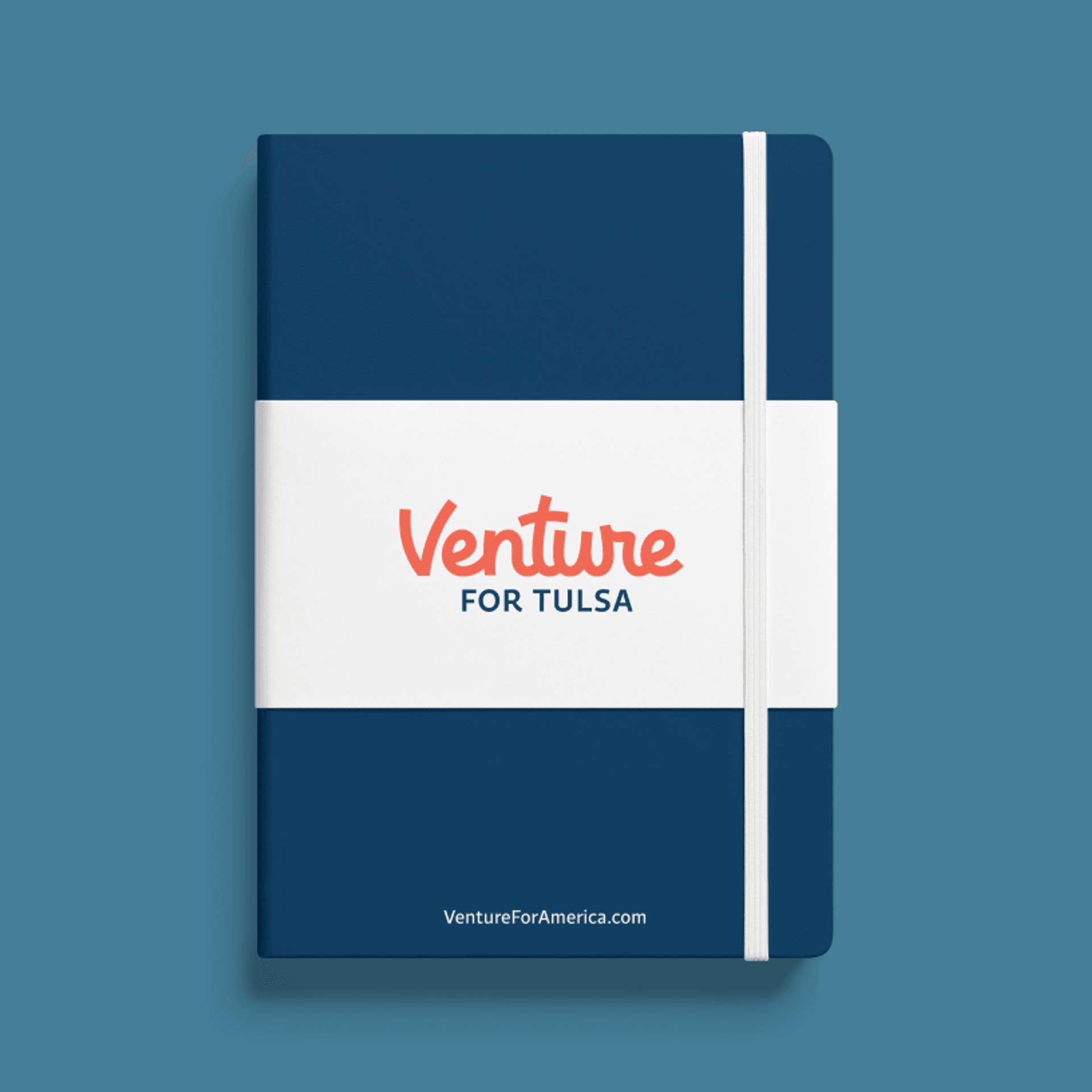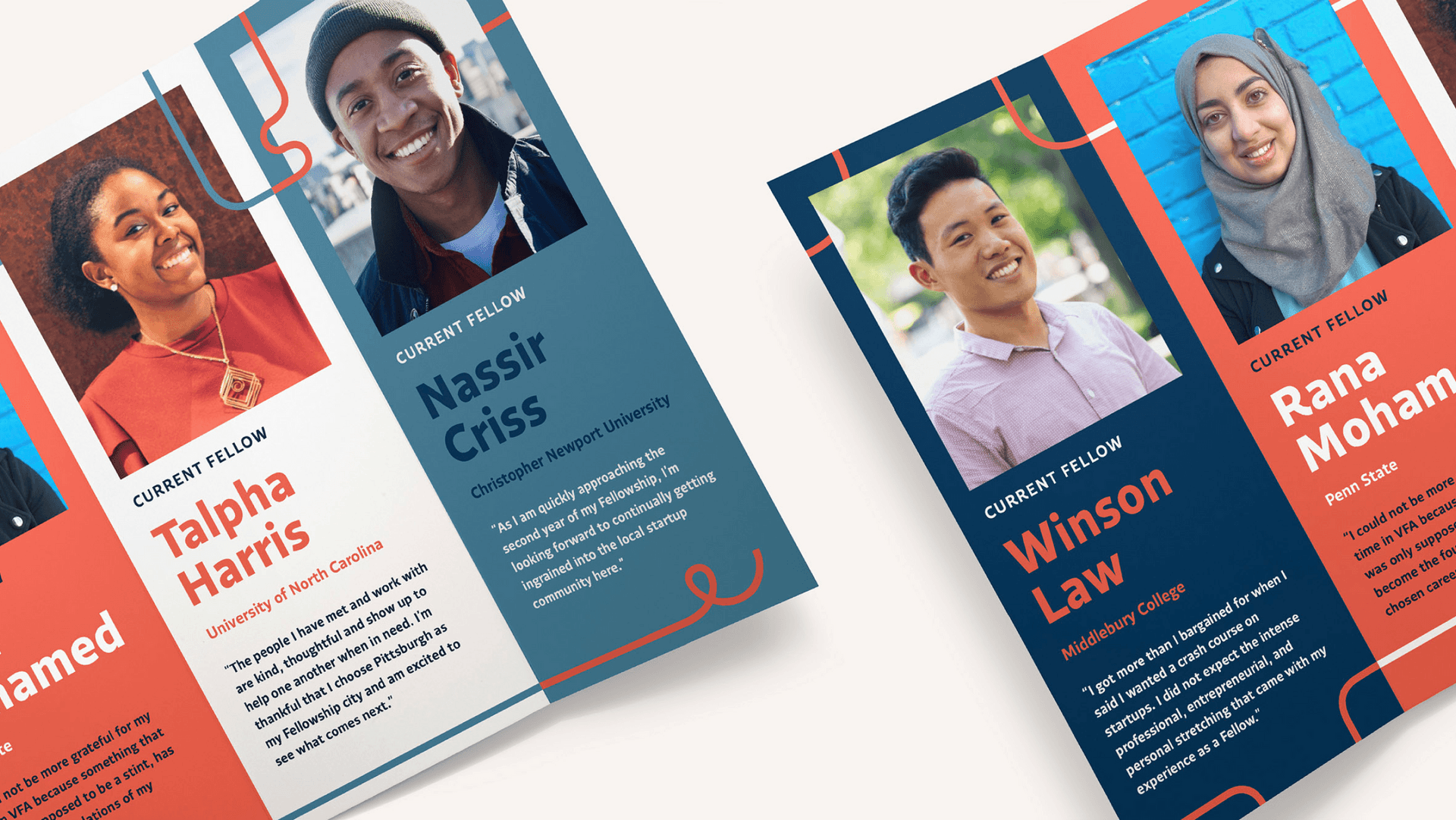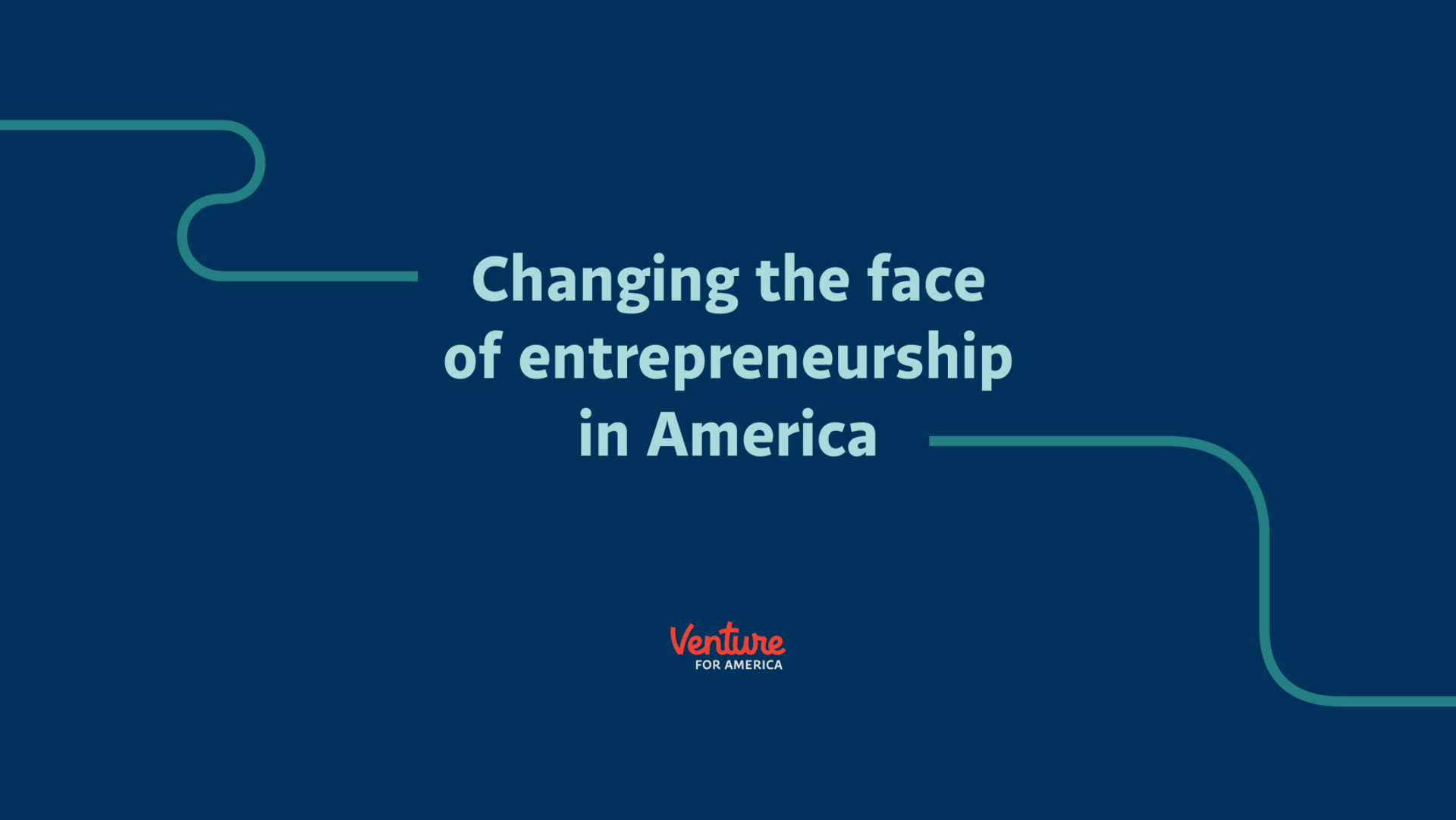 The new logo pairs with matching line illustrations to further reinforce VFA Fellows forging their own paths to entrepreneurship.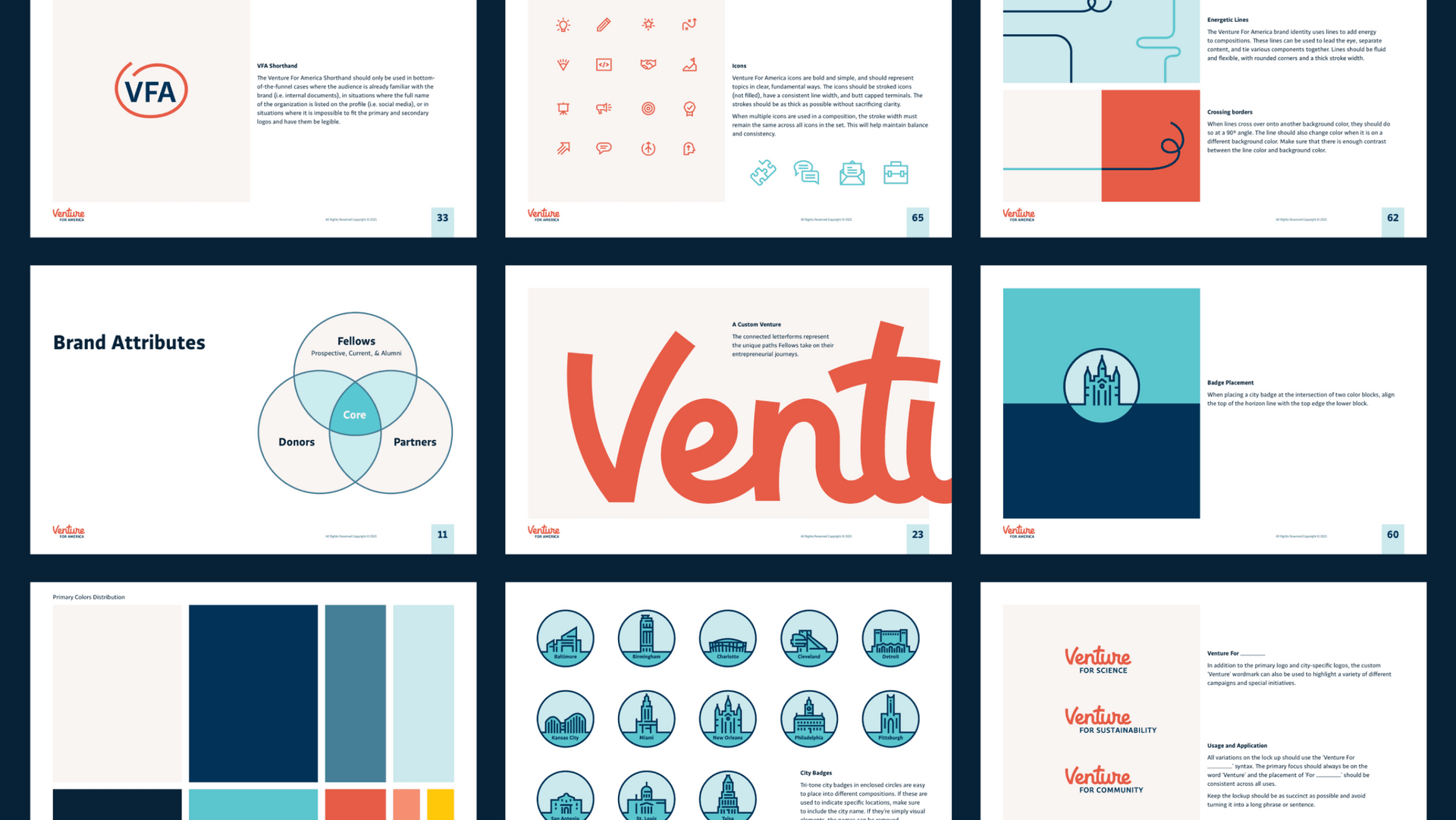 "They did whatever they could to support our goals and objectives."
Keenan, Director of Marketing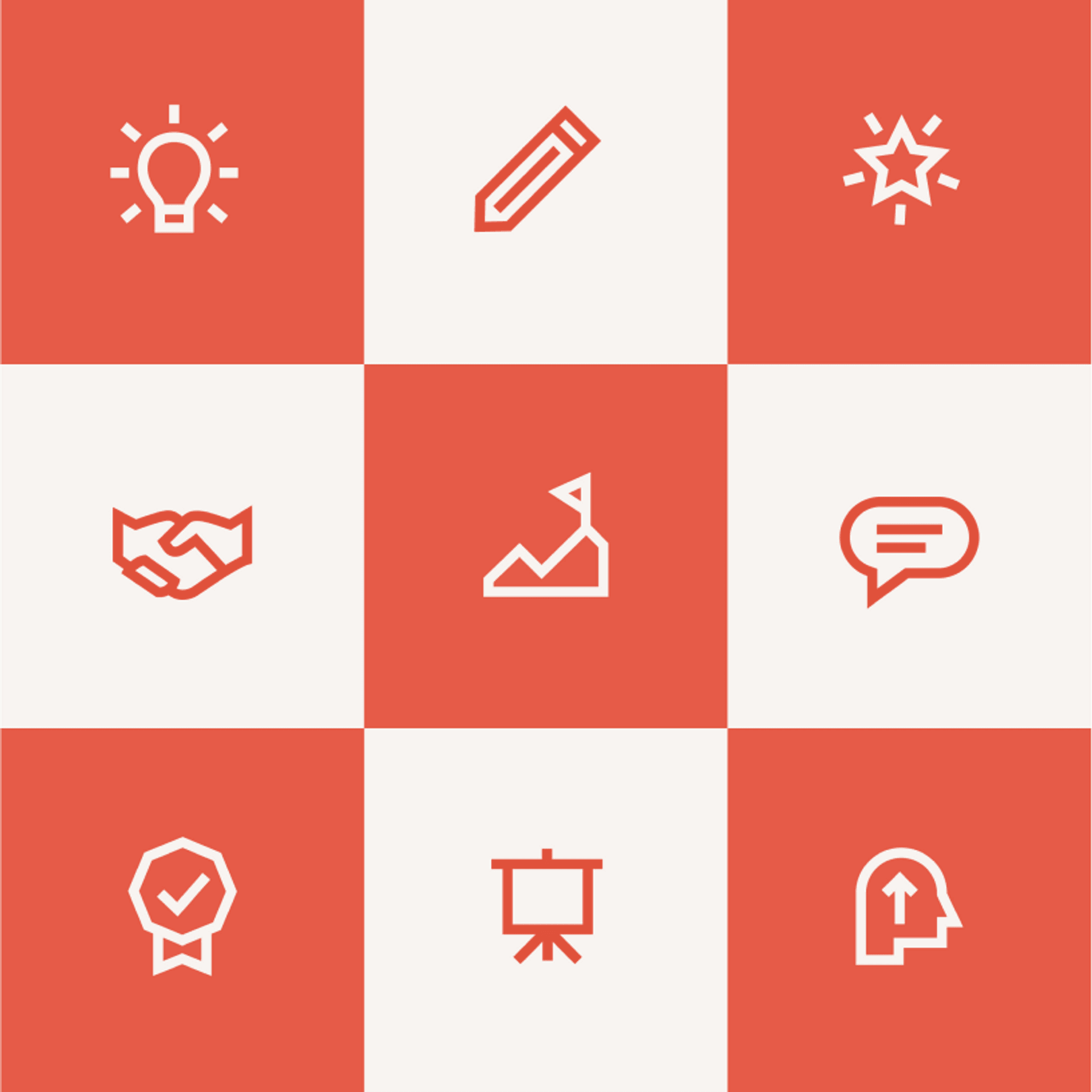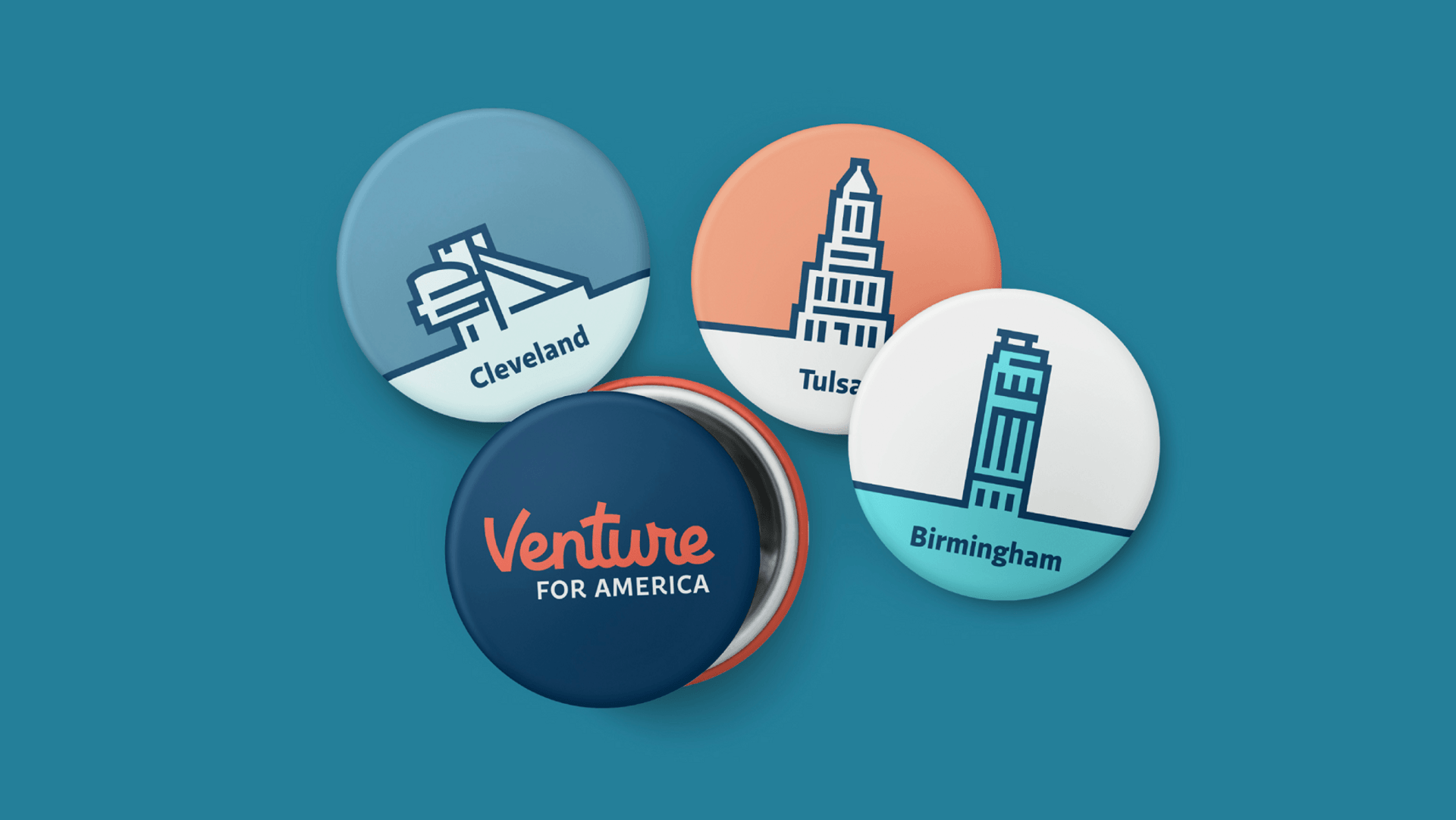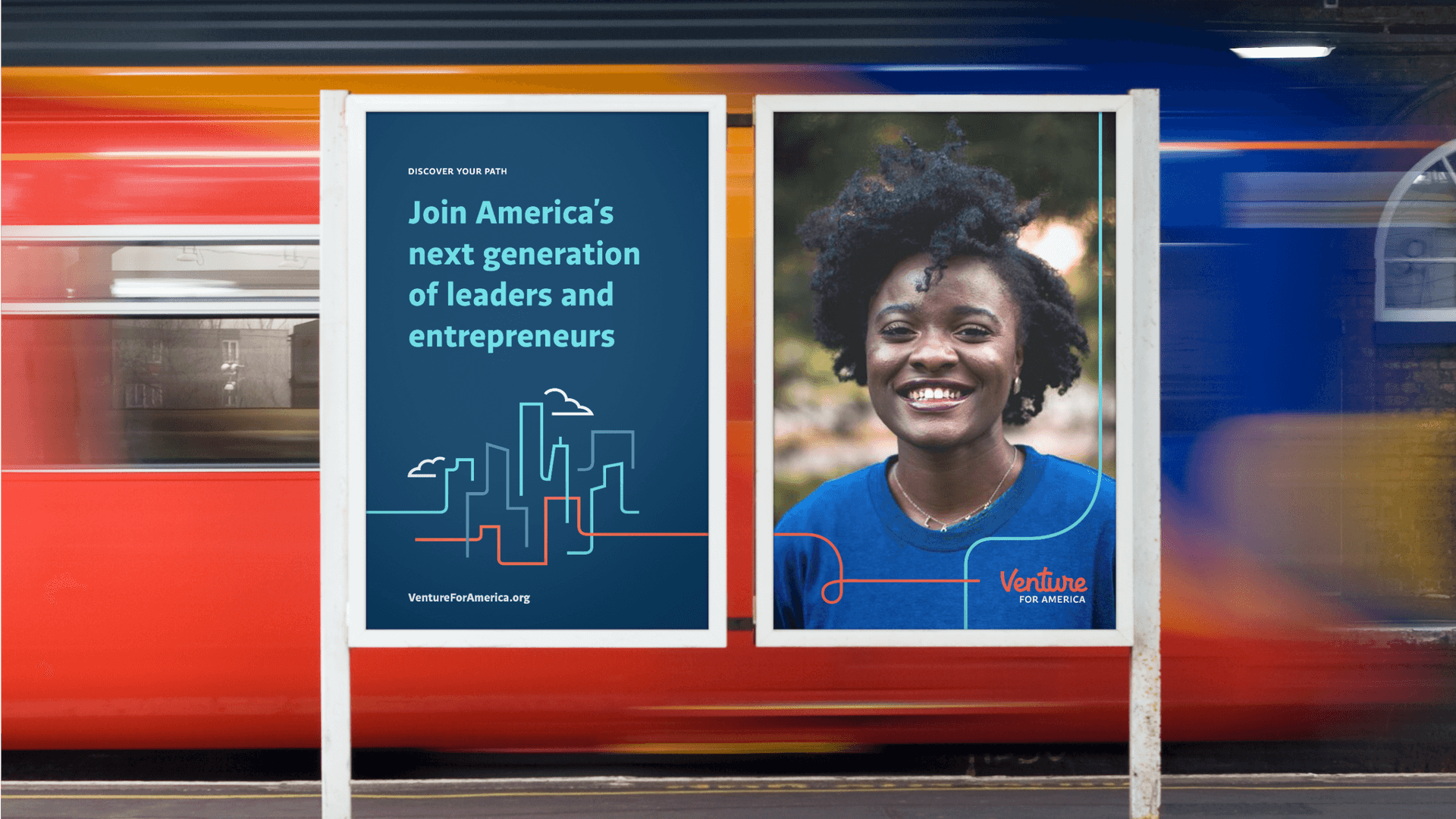 An expanded logo system gives custom variations on the mark; for each VFA city, as well as key programs, initiatives, and events to strengthen the core brand and add personalization on a local level.